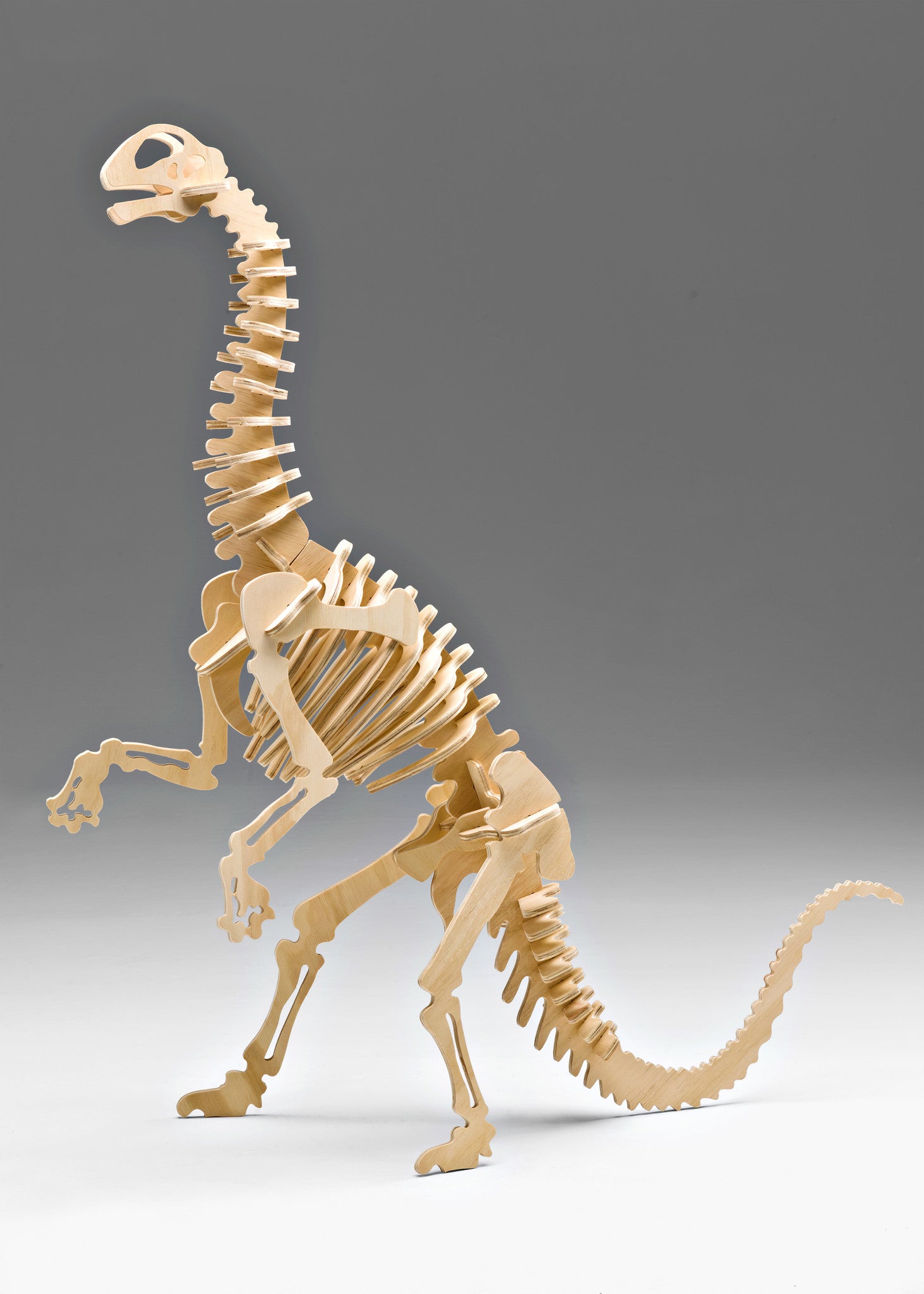 Jobaria 3D Dinosaur Puzzle
Jobaria was a primitive sauropod, around 21.3 metres (70 ft) long and estimated to weight about 22 tonnes. He lived during the middle Jurassic Period, between 164–161 million years ago.
After comparing Jobaria bones to those from present day elephants, paleontologists have concluded that the Jobaria could support its weight on its hind legs allowing it to rear up as depicted in our puzzle.
Currently Jobaria is only available in Medium size.
Medium: 41" (L) x 11" (W) x 46" (H)
This puzzle is packaged in a reusable burlap bag and is available in a decorative wooden presentation box for an additional charge. She has been precision cut from 3/8" (9.525 mm) stock and her joints are machined very tightly to insure that the puzzle will free stand and not fall apart easily.