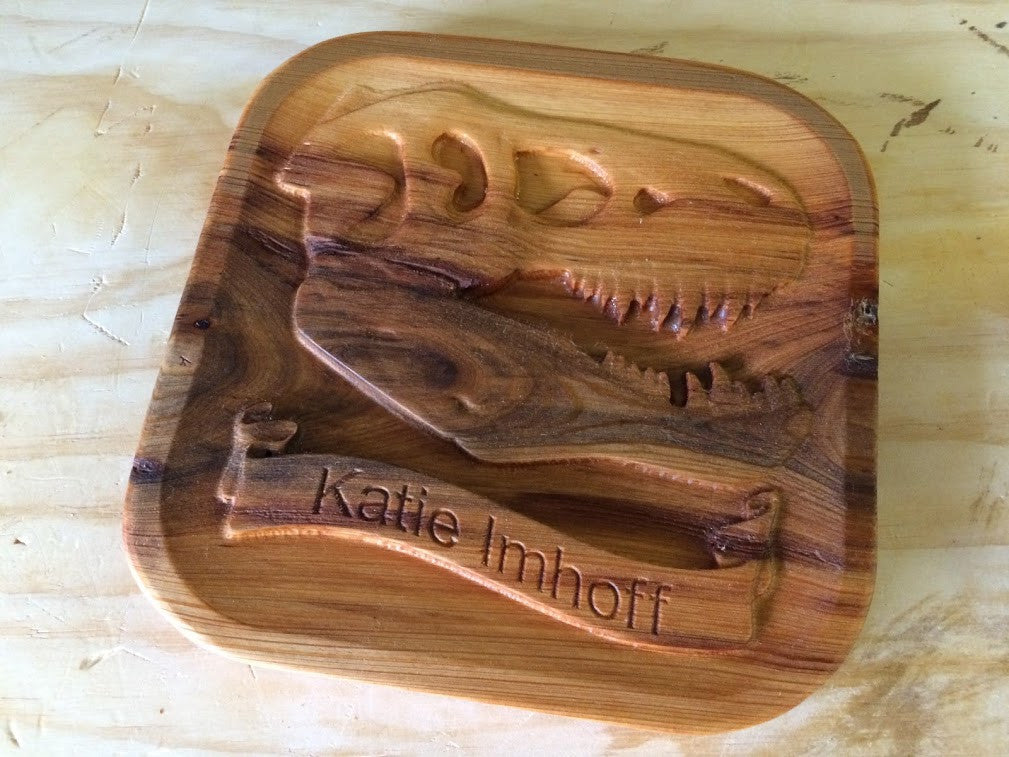 We recently came across some fantastic pieces of pecky cyprus and have come up with the perfect office or bedroom door sign for any dinosaur lover.
Check out our new 8" square personalized door sign!  It depicts the skull of the iconic tyrannosaurus rex dinosaur in profile view carved from a beautiful piece of hand selected reclaimed pecky cyprus wood* and finished with a blend of food grade mineral oil and beeswax. Your custom lettering is engraved into the banner below the dinosaur's head. The pecky wood gives the piece a rustic one-of-a-kind feel.  
Choose...
---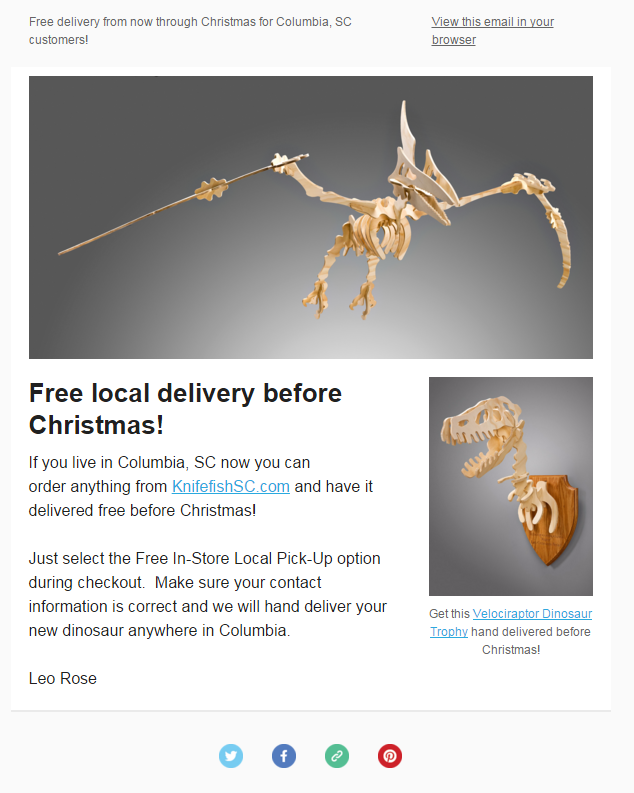 Free local delivery before Christmas!
If you live in Columbia, SC now you can order anything from KnifefishSC.com and have it delivered free before Christmas!

Just select the Free In-Store Local Pick-Up option during checkout.  Make sure your contact information is correct and we will hand deliver your new dinosaur anywhere in Columbia.

Leo Rose
---
---
My best friend Chris and I started this shop in 2013 from my garage. We both loved the idea of creating wooden toys that provoke learning and spark the imagination.

In September 2015 Chris passed away. His fiancee Crystal and his children Haley and Adrienne inspired him to create fun and inventive toys at Knifefish. He was a loving and hardworking friend and father. His inspiration lives on through Knifefish.

I am proud to carry on the business that we began together. Every toy that we create brings back fond memories of my best friend.

We love you Chris.