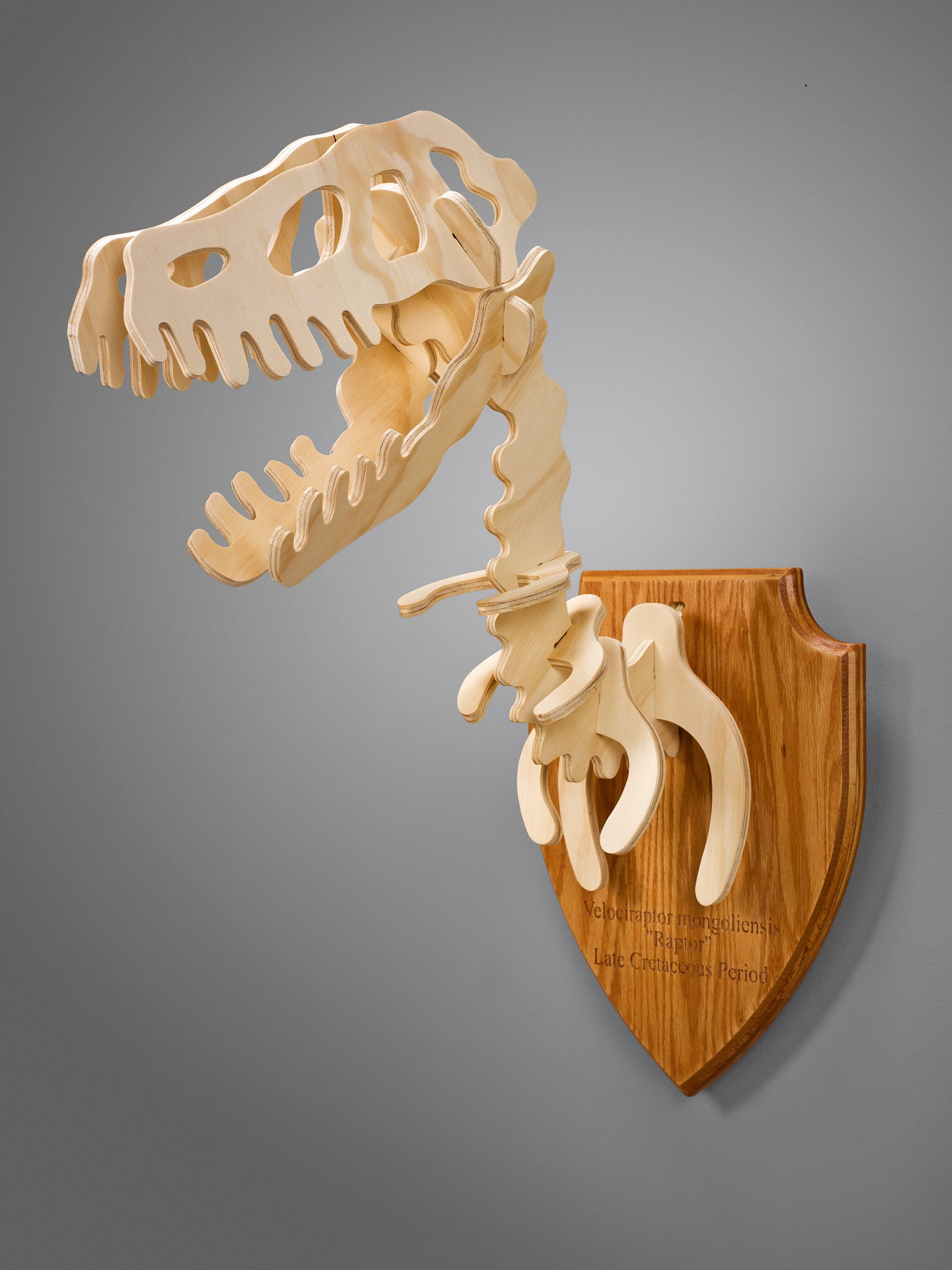 Velociraptor Dinosaur Trophy
This is a good option if you do not have room for a full size dinosaur puzzle. The Velociraptor head comes from the extra large Velociraptor Puzzle and is mounted on a 3/4 inch, V-carved hardwood plywood plaque (either oak or maple) finished with a pecan-colored stain. The V-carve text features the dinosaur's scientific name, common name, geologic era, and manor of demise (i.e. Death by Meteor). Custom V-carving of text is available on request for an additional charge. The plaque is also available without the "Death by Meteor" text. When ordering, please specify which version of the plaque you would like. A picture of both versions is included in this listing. If no option is specified, the "Death by Meteor" version will be shipped as standard. The head itself is cut from 3/8 inch stock and can be partially dissembled if desired.

The plaque is approximately 12 inches wide by 16 inches tall. The entire piece is approximately 24 inches from bottom of plaque to top of Raptor head.