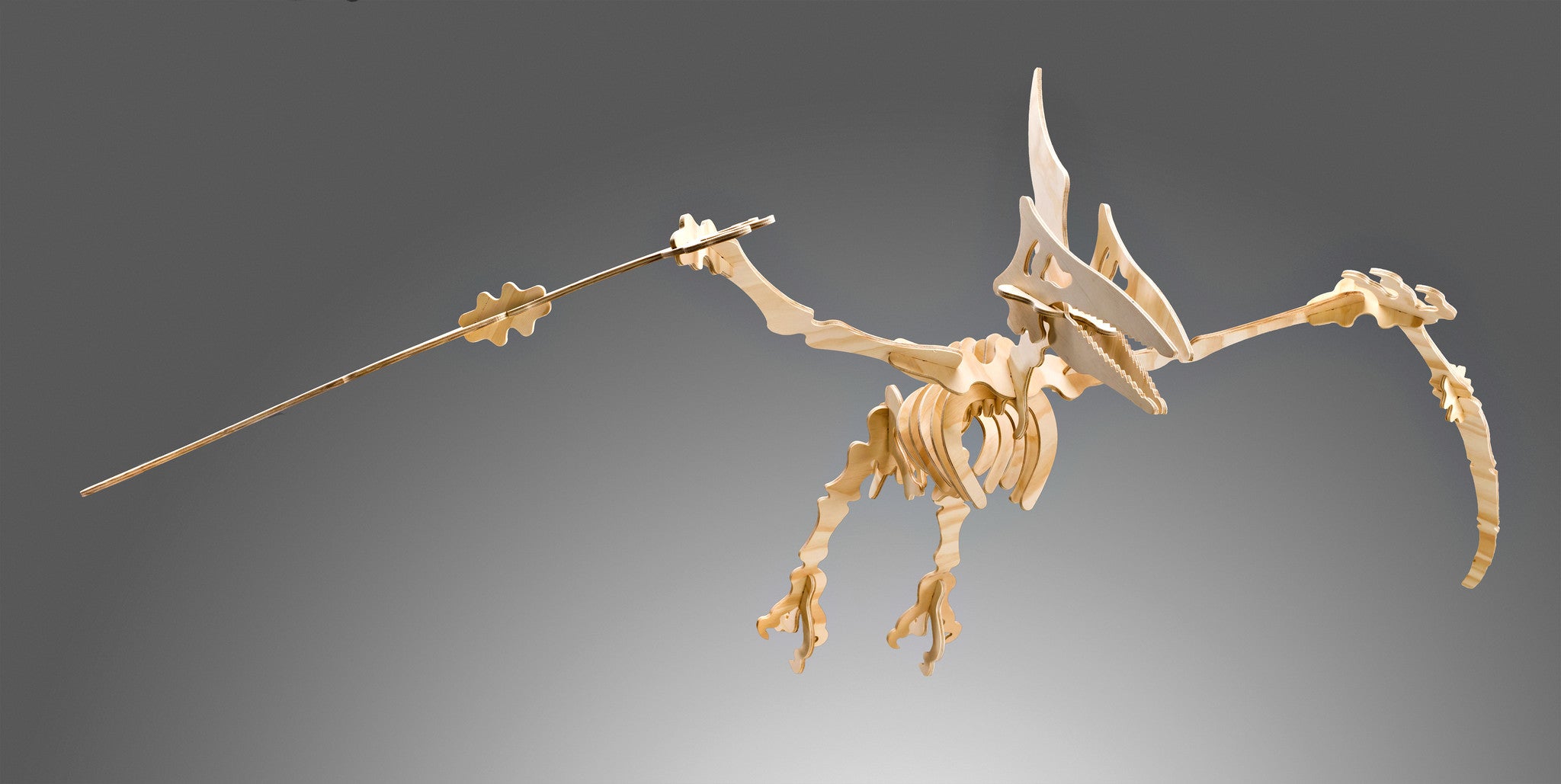 Pterodactyl 3D Dinosaur Puzzle
The Pterodactyl (literally "wing finger") probably lived on lake and river shores and fed on small fish and other small animals.
While our 3D Pterodactyl puzzles have scary large dimensions, they work great hanging from ceilings!  Don't be too frightened to add one to your collection!
Medium: 31" (L) x 74" (W) x 18" (H)
Large: 46" (L) x 89" (W) x 36" (H)
Extra Large: 57" (L) x 126" (W) x 48" (H)
This puzzle is packaged in a reusable burlap bag and is available in a decorative wooden presentation box for an additional charge. She has been precision cut from 3/8" (9.525 mm) stock and her joints are machined very tightly to insure that the puzzle will free stand and not fall apart easily.